Your Local Real Estate Expert
Providing Comprehensive Real Estate Services to Home Buyers and Sellers


Welcome to our Website!
The Daniel Team is very pleased to have you visit our website. Simply click on any of the links to the right, above or below to access all the information we hope is helpful to your needs. We would love to hear from you, so e-mail, send a text to me directly at (760) 533-8326, or please, feel free to call us at (760) 945-8788!
Utilizing the latest innovative technology, The Daniel Team Realty Website has been designed with "Service & Information" as it's heartbeat. We are excited about the future of real estate.
The "Market Snap Shot" is a great way of keeping track of the activity right in your own neighborhood. Showing you homes similar to yours that are on the market and those that have recently sold. The map can be viewed in a bird's eye satellite photo with zoom or as a street map also with zoom. Descriptions of properties are revealed with photos as you drag the cursor over the house icons. Increasing your knowledge about current market conditions will enable you to make wise decisions. Investors and buyers can Search the MLS, just like a realtor, to locate that perfect home or investment. Sellers are also invited to request info on their homes value by clicking on Your Home's Value, filling out the form and I'll do the rest. Keep up on San Diego's Sales Data with MLS statistics provided by the monthly Homedex Report and my monthly Newsletters for North County sales statistics and trends.
So whether you're buying or selling, feel free to contact me and I will be happy to help you with all your real estate needs.
Follow us on Facebook
The greatest compliment I can receive is a referral or an online review!!

If you have an account on one or more of these sites, would you please take a moment to give me a review. Click any of the images below to go directly to my page.
Thank you so much!
The decision to sell a home is often dependent on many factors. Whatever your reasons are for selling, my proven effective marketing strategies will ensure that you get the highest possible price for your home. I guarantee to provide you with professional, ethical and confidential service and keep you fully informed every step of the way.
Whether you're looking for your first home, your dream home or an investment property, I'm committed to providing you with the highest quality buyer service. When making the type of investment that buying a home requires, you deserve to have all the latest market information and the best advice, both of which I can provide you with.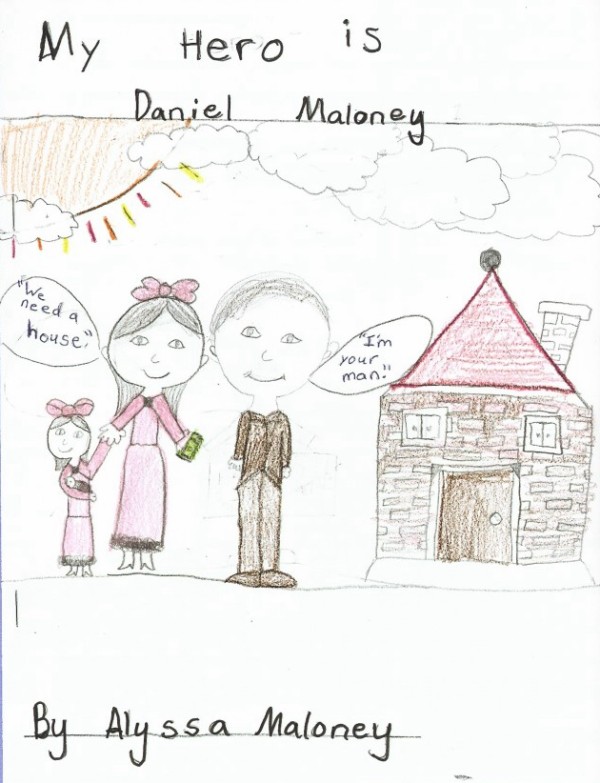 (This was drawn many years ago by my daughter for her "Who is your hero?" project)
Those who are wise shall shine like the brightness of the firmament, and those who turn many to righteousness like the stars forever and ever.

Daniel 12:3